Deau Eyes Shares "Full Proof" Music Video Ahead of Debut LP
To Release Let It Leave Next Friday, May 8, via Egghunt Records
Deau Eyes, aka Richmond, VA-based artist Ali Thibodeau, is set to release her forthcoming debut, Let It Leave, next Friday, May 8th. The 9-song set was co-produced with longtime friends Jacob Blizard and Collin Pastore, whose creative efforts show up on Illuminati Hotties' Kiss Yr Frenemies and Lucy Dacus' No Burden and Historian.
Deau Eyes announced the album earlier this year with a video for the album's lead single, "Some Do," and Stereogum noted, "Thibodeau is also good friends with Dacus, and her own music makes it clear why they might get along. It's confessional and open-hearted, layered and sly." When many of her plans to promote the album were unexpectedly sidelined due to the COVID-19 pandemic, Thibodeau decided to spend her time in isolation self-producing music videos for every song on the record with help from her actor/playwright brother at the helm as director.
Now, she shares a cathartic visual for the record's final single, "Full Proof," that recalls the angsty pop-punk videos of '90s MTV. 
Audiofemme calls the track "one of the grungier cuts on Let It Leave" noting the "jagged guitars and confrontational vocals that range from bourbon-sweet falsetto to hungover growl." Thibodeau wrote "Full Proof" while experiencing the sadness, frustration, and anger of bitter heartache, and she channels those feelings in the video by destroying an assortment of random items she acquired for free from Facebook Marketplace. With Thibodeau donned in bedazzled, fringed denim and blue cowboy boots, the song opens, "Wonder what you look like / mourning me, wonderin' what I look like / Do I look free to you? / All these conversations on my behalf / Subtle speculations is what you shrink me to," before she takes a bat to a graffitied old oven.  
"Full Proof" follows the release of Thibodeau's first "quarantine video" for "Parallel Time," the only stripped-down song of the set. The song was originally recorded in her bedroom in one take with singer/songwriter Hayden Arp playing guitar, which American Songwriter deems "the perfect accompaniment to let her exquisite vocals shine."
The single screams attitude, aggression and is delivered with such perfect harmony from the get-go. 'Full Proof' is captivating, thought-provoking and raucous.
The visuals for the video were compiled from old iPhone footage from Thibodeau's time spent traveling Europe and the U.S. and living out of a van while busking on the street and playing open mic nights. It was during this period of her life that she recorded some demos in an Airbnb cottage in Ireland with her partner at the time. After they split, she scrapped half the folk songs she had previously hashed out and wrote a rock album to get herself through the breakup — hence the occasional rage-filled track like "Full Proof." Due in part to urging from friend Lucy Dacus, Thibodeau moved back to Richmond and began working towards releasing her first full-length. She then joined Dacus, as well as co-producers Blizard and Pastore, on a weekend trip to Nashville to record at Trace Horse Studios in January of 2018. She has since spent the past two and a half years preparing for the release of Let It Leave and it seems as though nothing, not even a global pandemic, is going to stop her from sharing her art with the world. 
Let It Leave is due out on May 8, 2020 via Egghunt Records and can be pre-ordered now HERE.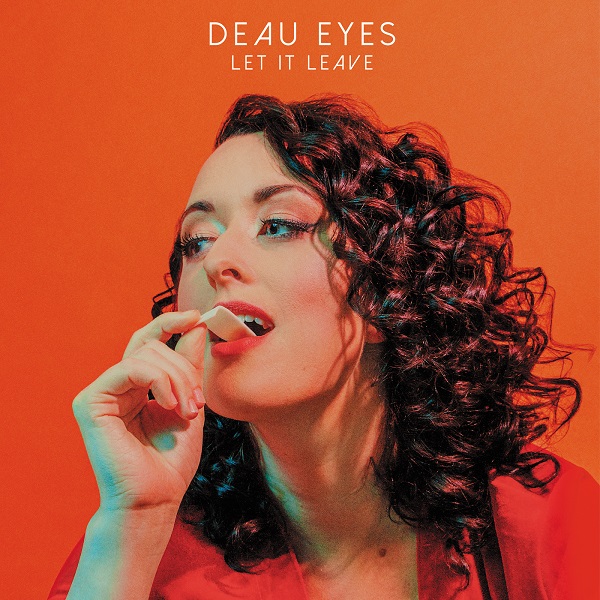 Let It Leave Tracklist:
1) Some Do
2) Paper Stickers
3) Smoke
4) Miner And Raven
5) Parallel Time
6) Autonomy
7) Dear Young Love
8) Full Proof
9) The Bow