It's that time once again, as the countdown to the end of 2016 quickly approaches we take a personal look back on familiar names, features and musicians' best releases of the past 12 months. In what has been a crazy year of highs and lows it's the releases that have pulled a lot of people through the year. Now in it's 6th year, Circuit Sweet will be hosting takeovers from the featured artists/musicians/labels and promoters of the site with their personal top 5 releases of the year.
Our annual end of year tradition is where we let our favourites take over the site to tell us the records that have made their end of year lists, their favourite events/gigs and what we can look forward to from them next year.
Our next take over comes from the awesome Cardiff based quartet Esuna. The band easily captivate their audience and each live set is unpredictable, abrasive and amusing. A must see. The four have had a remarkable year with the release of their standout EP 'Epilogue to Departure'. We hand over to Kieran Rees and the rest of the men from Esuna to find out more about his year in music.

This year we thought we'd all pick one release each and then do a band vote on the 5th one.
Jos picked Amy Grindhouse – EP 2
"Nothing really mainstream caught my eye this year as I was working so much with the bands I'm in. I was largely more exposed to more local music. I'd seen my friends in Amy Grindhouse once or twice and was very impressed with their live show, going for that weird parody vibe, the performance being a tenth of a Kaufman quarter of a Space blood sort of thing. Then they released this number recently. EP 2 is a pristine twinkle jazz record, everything about its spot on, it doesn't hang too deep in one genre or the other and keeps you going back for that quick hit of lo-fi jazz indie rock fix. It's refreshing. Like a hot towel. A sad hot towel."
Kieran picked Tycho – Epoch
"Decided to get back on the horse with listening to new music this year, before shortly falling off. Frustrated one chilly evening in October, I went for a walk and threw my earphones on for the first time in about a year. I'd put this album on my phone, meaning to get around to it at some point. I loved every minute of it. Very chill, soothing and surprisingly mathy in places. Tycho has always been good bath music too. I look forward to seeing them back in the UK. The last time I saw them, I accidentally dropped all my crisps on the floor. I also quite enjoyed Masts' album 'Adversaries' and the debut EP 'Eat A Phone' from the man beard's other band Twisted Ankle."
Alex picked Alcest – Kodama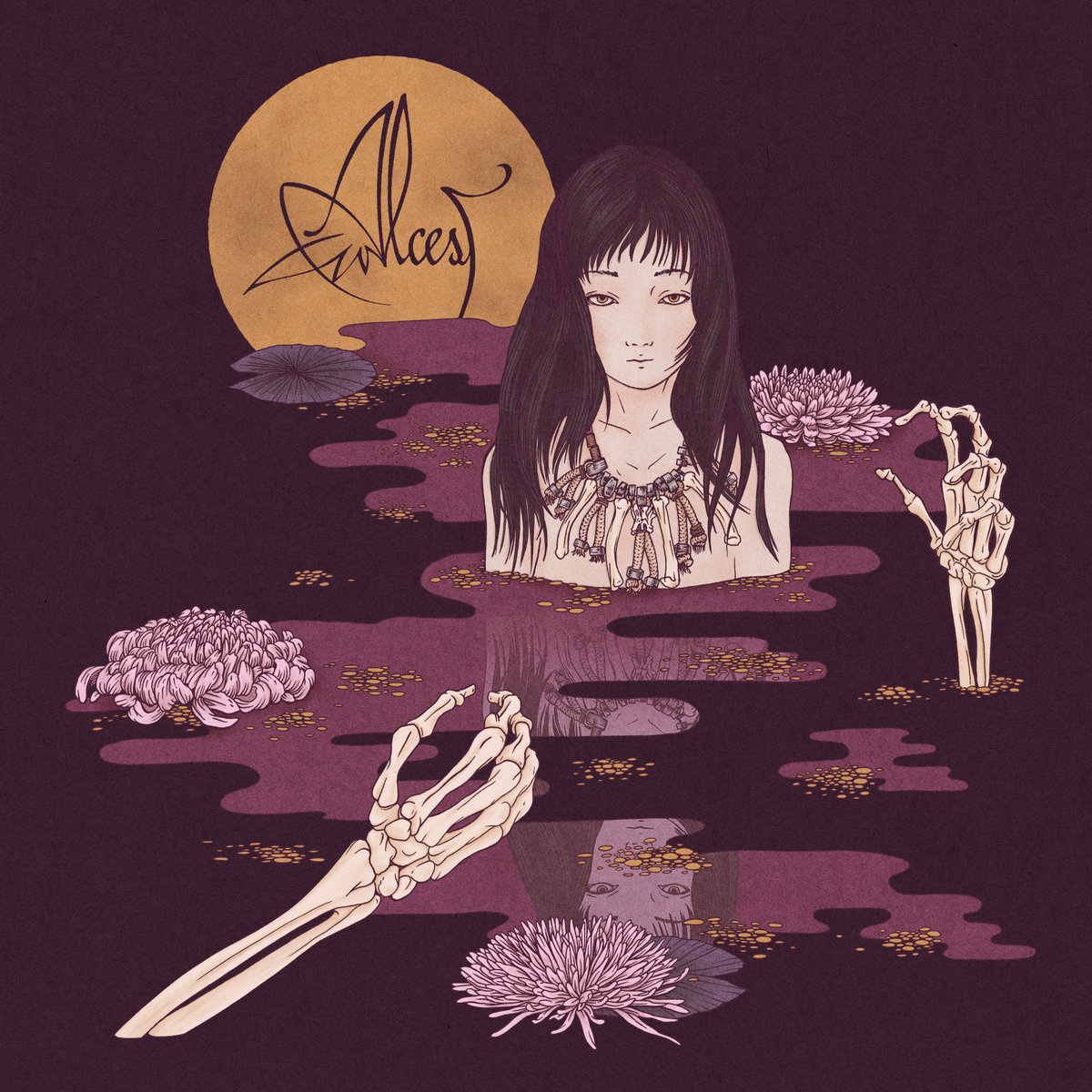 "Although it's not as strong as some earlier releases and being a bit of a slow burner – there are some pleasantly memorable little passages in there that hang around in your head for days. It's also a return to form to their previous record, Shelter; which was somewhat milquetoast in comparison. This was definitely my most anticipated record of 2016."
Josh picked Radiohead- A Moon Shaped Pool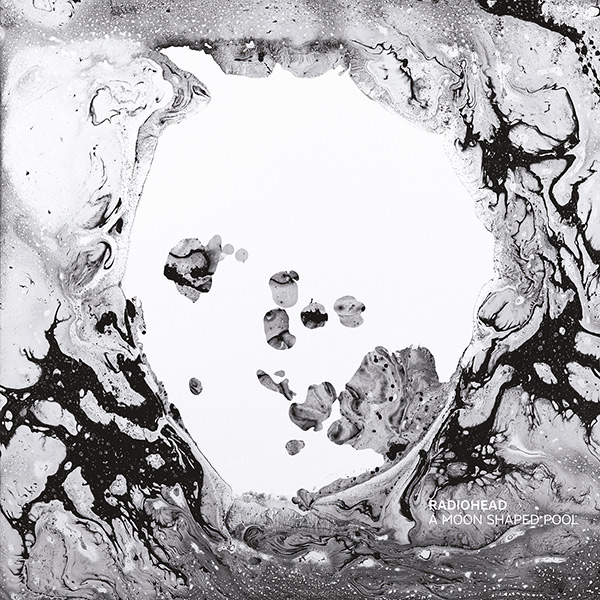 Josh was a wasteman and didn't get around to reviewing his. I'm pretty sure he liked this a lot though.
We collectively picked Enemies – Valuables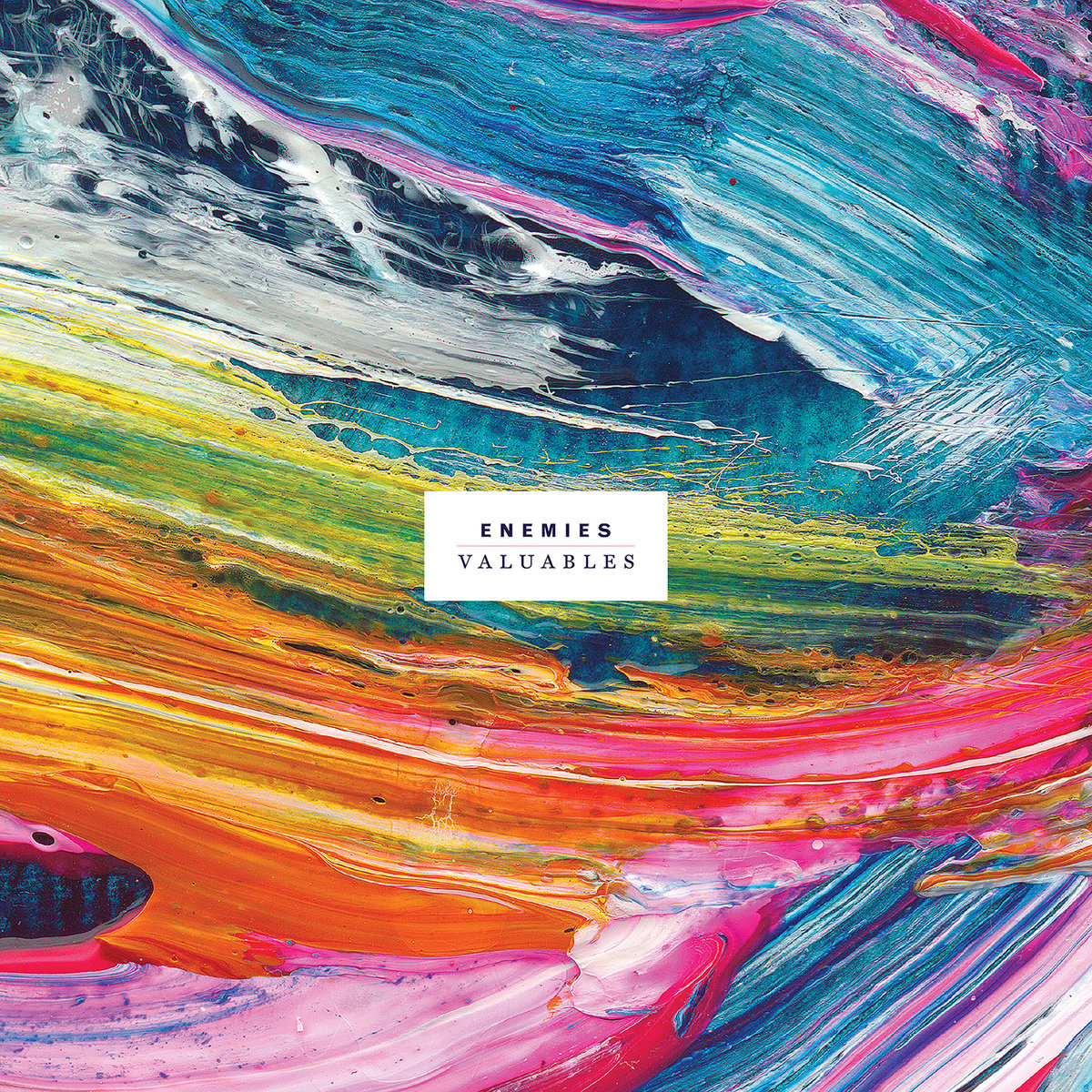 It's hard finding a middle ground for us, especially when 2016 wasn't a particularly outstanding year for music. Although, Enemies final album 'Valuables' is a great send-off for the band. We all enjoyed Enemies set at ArcTanGent this year and we hope them the best for the future.
The best show you have played this year and why…
It's a hard decision. I'd have to say our gig with YOWL, Thee MVPs, Big Bug etc. in London, because it was our first time playing there and was totally unexpected. I love playing shows with bands knowing nothing about them and just watching them play. It was just an enjoyable show. Every band killed it. Lineups with plenty of variation is a must. Some gigs, when it's just straight off-the-walls non-stop craziness, I get burnt out and uninterested. The Montague Arms is a very interesting pub too filled with interesting characters. The level of trendiness was off the scale. When you arrive in a place like Peckham, you immediately wonder what year it is and if you're living in an alternate timeline.
The best gig you have attended and why…
American Football at ArcTanGent. I mentioned them being good last year for the re-union show, but this year was something else. They played their entire discography again with Lamos blaring away on the trumpet in between, perfectly transitioning each song. It officially became my most favourite gig of all time, also one of the few times I have actually been speechless. The smelly herb probably helped too. When they reached the end and started playing 'Never Meant', it was like one gigantic glorious meme of teenagers and 20-somethings all singing their hearts out. I remember looking around at everyone and there was no crying. Only wide smiles. Can't forget to mention Appleseed Cast though. So happy to finally see them (and not having to leave after 3 songs).
Highlights of your year…
Our EP release was a really fun gig. A load of our friends came out and got leery with us. We finally got to play a night in London with a wide range of fun bands. We filled my car boot with booze from Lidl and drank between each act. I ended up getting plastered and became a right nuisance in the hostel, falling into the lockers and such. Our breakfast in The London Particular helped the next day. Playing in a disused bank in Darwen with a pizza place right next door was definitely a highlight. The place evolved into a crazy club night afterwards. Watching My Neighbor Totoro on the projector while N.W.A – Fuck Tha Police played in the background was a hilarious experience. Worcester Music Festival gets an honourable mention. Lots of times in the car with everyone crammed in, sometimes loving life and sometimes wanting nothing more than to be locked away in your room away from everyone. We had the immense pleasure of supporting some massive bands this year too, including Three Trapped Tigers and The Physics House Band upstairs in Clwb Ifor Bach. Ooh, and Titus Andronicus in Gwdihw. Too many to name!
Artist/Band to watch for 2017…
Amy Grindhouse – Sik doods from Newport. With a brand new EP out and a UK tour early next year, their momentum definitely seems to be building. Keep a watchful eye on the ArcTanGent lineup…
Last Hyena – We met these guys at The Stag and Hounds who were supporting on the bill with us. Stellar musicians and definitely on the up-and-up. Their debut record should be out REALLY soon. Such nice boys too. If your gran had the chance, she'd pinch their cheeks and feed them biscuits.
Plans for the New Year…
Not much is on the docket as of now. We'll be taking our time in the new year slowly writing material for something. It might be an album, but then again it may be an edgy sci-fi gangster movie script or a Mexican student cook book. Perhaps a really bad (like reaallllyy bad) five minute stand-up comedy routine about penguins? Let me put your fears to rest. It's actually a ten part anime series about us becoming the house band for the actual House Of Commons. Sorry for wasting your time.- Kieran
Looking forward to that new material, thanks again Esuna!